Talking Death: 1:1 Empowerment Guidance With Shylene
Begin to plan and organize your wishes, needs,
and beliefs around your death in this three part Empowerment Package
Opening November 2021
Limited Space Available – ONLY 5 spots
We all have a death story.
We all formulate beliefs, values, understandings and patterns based on what we've been shown and taught during our lifetime.
For some, these beliefs we've climatized to, and are accustomed to, for the duration of our lives.
What we believe death to be, for some of us can bring great fear, while for others it can bring great release and ease.
How do your beliefs around death impact you?
What is your death story?
How do you envision death?
How do you envision your death or a loved one's death?
Does this raise a great fear within you, or do you feel calm and rather sure that it's going to be okay?
These questions act as a starting place for an open discussion about death and your feelings around it.
What makes you feel at ease and brings you a sense of security and comfort?
What causes you the greatest fear?
These questions, and more, are discussed with Shylene as you begin to unravel this topic through open, empowering dialog.
Sign up TODAY to begin 1:1 Empowerment Guidance with Shylene
Let us talk about this!
Let us begin to unravel this!
You're invited to
"1:1 Empowerment Guidance
With Shylene"
The RestSureTM Guidance Program provides approaches and tools that help get the conversations started and help bring clarity to your end of life plans. A communication tool called "Death of Cards" is designed to empower you to discover what you want and what your loved ones may need to support each other in your end of life.
Putting Death Back On The Kitchen Table
Looking at death by talking about your fears, beliefs and values creates a clearer understanding of what is most important to you.
During your one-on-one sessions with Shylene you begin these discussions so you may continue and share what is important to you with your loved ones.
Understanding brings clarity and clarity empowers you to RestSure in your everyday life as we all head towards our own end of life.
" …I can now "RestSure", knowing that the paperwork is done and my daughter knows my wishes." E.Hart
Talking Death Won't Kill You!!!
Here we are getting ready to dive into a topic that no one really wants to dive into.  Death, dying and our dead.
What comes out for you when you hear those words?
Is it something that you would like to have more calmess around, more sureness around?
By looking at death and talking about our fears and our beliefs and our values we are able to create a clear understanding of where we sit and what is most important to us.
During 1:1 sessions, you will:
Honour what is most important to you now at this time in your life.
Face what brings you stress and see the ways to change this.
Share what is initially requesting to be dealt with, and then get started.
Begin planning your future conversations.
Open your journey to resting sure in connection to your death.
Who Can Benefit from the RestSure Empowerment Guidance Plan?
Family leaders and elders, community front runners, holistic business owners and people who are genuinely interested in understanding, discussing and planning their own end of life. 
The RestSureTM tools and program are designed to bring ease to you, your family and other loved ones around death, dying and the dead.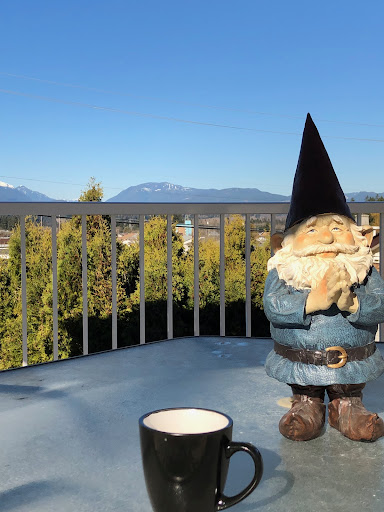 Talk Death With Shylene - the sessions:
Guidance sessions are available both in-person or online depending on your preference and/or physical location. Virtual sessions will be conducted over Zoom. The following outlines each session at a high level.
Walk & Talk:

A physical walk and talk. Walking gets your body moving and helps focus the mind and isolate you from distraction. During this session you will assess any immediate needs around end of life, discuss and clarify planning steps and introduce the Death of Cards communication tool.

Empowerment Assessment:

Work with Shylene to identify the top 3-5 priorities around your own end of life. The Death of Cards tool supports this discovery as you work through the various sections with Shylene.

Tea for Two:

Sit, relax and enjoy a cup of tea with Shylene as you discuss the next steps to move forward in your own RestSure Plan Development. Share your progress, ask for additional guidance or simply enjoy a casual conversation about your journey in your final session with Shylene.
 Follow-up Sessions: Shylene offers additional sessions to provide continued guidance in preparing your plan, strategizing for conversations with loved ones or other support in developing your plan so you can RestSure!
It's in the awareness of your own beliefs, in your own value systems that we will be able to reveal what it is that is freaking you out about death, dying and the dead! S3
When You Join RestSure Empowerment Guidance Plan:
1) You open yourself to discussions about death, dying, the dead, grief, loss and more.
2) A Gift to YOURSELF – Learning what is most important for you around your own end of life. 
3) You face yourself by discovering your own inner fears around death and facing them.
4) You prepare yourself for a journey of discovery, expression and planning.
5) You empower yourself to begin sharing your new understandings with loved ones immediately.
Honouring life as the Gift of the present moment!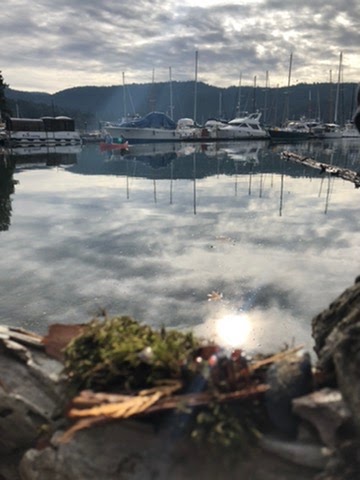 Your 1:1 Empowerment Guidance Plan
You can expect to receive: 
Join Today and Save! (Early Bird Rate available until Nov 15th)
The Empowerment Guidance Program with Shylene will stimulate your heart, captivate your attention and leave you feeling empowered to create your own plan so you can RestSure! 
You will receive:
Death of Cards ($50.00 value)

3 Sessions with Shylene ($750.00 value)

Caregiver / Self-Care Checklist ($25.00 value)

Online Access to the Death of Cards Video Series ($500.00 value)

Private Facebook Group (priceless)
Early Bonus
CareGiver/SelfCare Checklist – as family leaders, elders and community supporters it is very important that we take special care of ourselves.  ($25.00 value)
Total Value: $1,325.00 CAD
Regular Price: $750.00 CAD
Early Bird Special Offer: $555.00 CAD
Early Bird Rate $555.00 CAD
(Full Payment or 3 Monthly Payments + $15 Service Fee)
1:1 Empowerment Guidance Plan
During our 1:1 sessions we will meet three times (online or in person) and you will begin to feel both rested and sure.  Utilizing the DOC tools you will be able to move through your fears, beliefs, values and deepest wishes in regards to your life and death. 
Each session we will dig deeper into what is arising for you and how you can create a plan of action to take yourself forward.
"The work you do is profound and very much needed in our western society today" D.Dawn
Death of Cards
The Death of Cards (DoC) communication tool is a simple, easy to use set of cards derived from years of comprehensive study into end of life and all it involves. The content is separated into eight major sections that support individuals and families navigate and contemplate death, dying and the dead. Participants in Talking Death with Shylene will receive one DoC package free, a $50 value!
ONLY 5 spots Available
Register NOW
Early Bird Rate $555.00 (until Nov 15th)
"Let the Darkness Be Your Candle" - Rumi
Talk Death with Me (Shannon-Shylene Schlackl)
As the eldest of 32+ grandchildren, since a young age I was challenged to hone my gift of gab.  Working most of my life as a visual artist, communitarian,  and serial entrepreneur and now as the mother of two young adults, I see the power of voice. 
I do actually love talking about death, fear and sacred things… Weird I know, and really it drives my boat.  See more about my journey into this work at: HERE
I believe in the importance of communication and clarity around values, beliefs and wishes. I learn and lead by example and I am always having these conversions with my people. 
I dearly want to thank my mentor, friend and partner in RestSure, Susan Blackwood.  Deep bows to my elder Anne-Rosemary Conway for introducing me to the sacredness of Circle. To Eialina Armsfeild for showing me sacred death. Special mention to the alive teachings of StarHawk, Sarah Kerr, and Shauna Janz.  Their leadership in the field of grief, death advocacy, ritual, ceremony and ancestral wayfinding have changed my life.
My invitation to you is to rise above this fear and to know yourself. To know what matters to you, that blessed moment of knowing grace and ease and joy.  To find what you are afraid of and face it.  S3
"I can't thank "RestSure" enough for all the work they have done on my behalf and I encourage anyone - at any age- to engage them and be prepared!" EH Victoria, BC
FAQs
How long are my sessions available?

Your sessions can be booked/ available for 6 months after purchase.

DO you have a sliding scale offer?

We offer a sliding scale rate for under-employed, students and seniors. Just ask! 

Do you have a refund policy?

Refund policy – we do not offer refunds at this time

Do you donate to any local community death groups?

Yes, RestSure is an active member of the Victoria Holistic Death Care group where we offer regular volunteer support and guidance.
Let Us Put Death Back On The Kitchen Table
I acknowledge the Host Communities and Nations whose traditional territories we live, raise our children, play, work and love: The Coast Salish, Lekwungen & WSANEC peoples.